Svensk Candles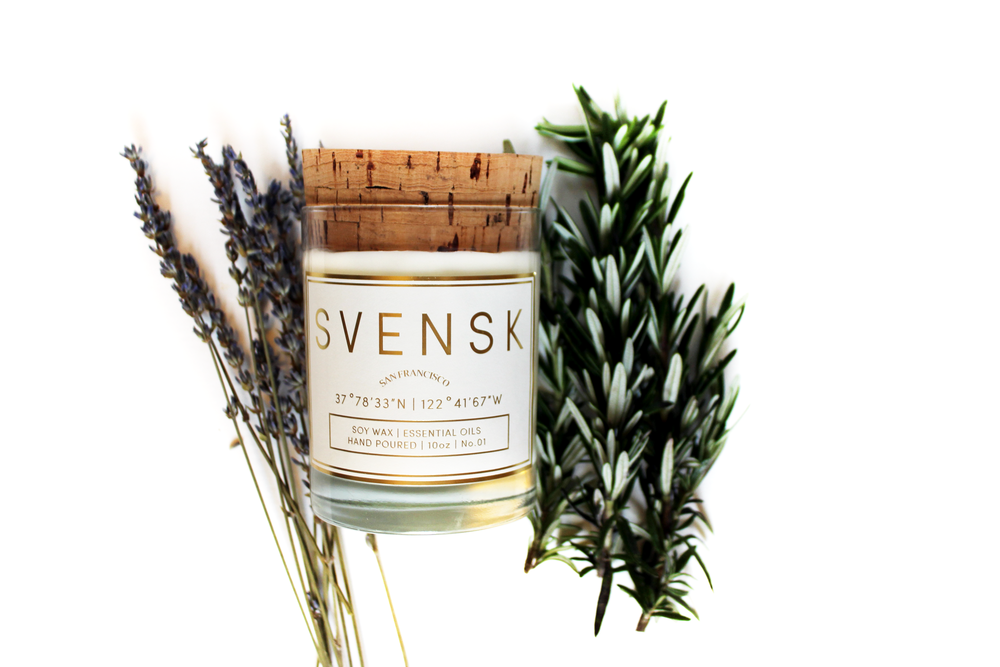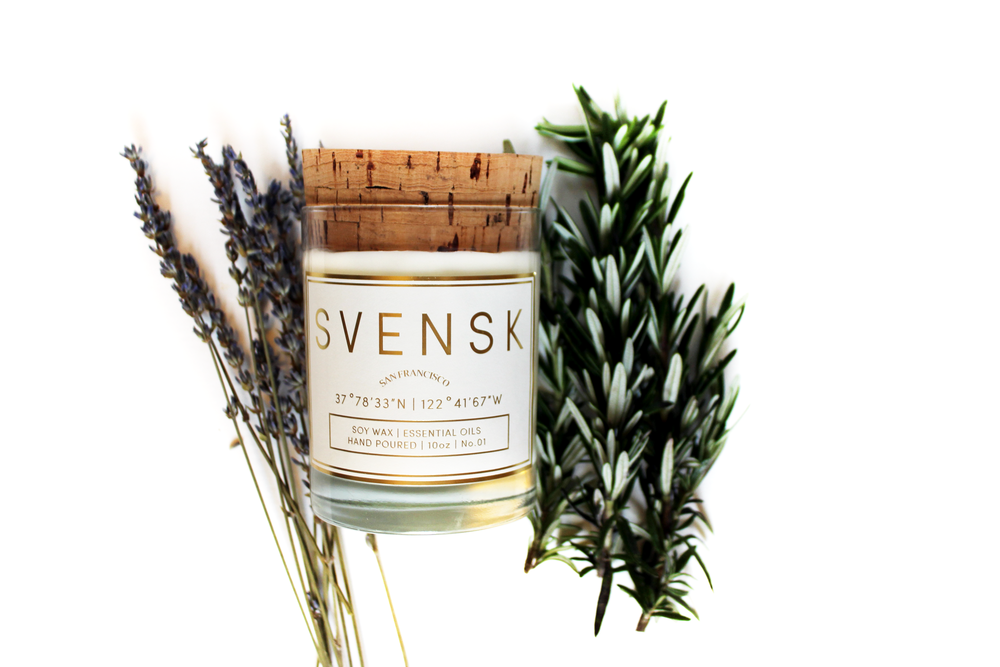 Each candle is hand-poured with the finest organic soy wax which burns cleaner and stronger than other waxes, blended with our signature mixes of pure essential oils and sealed with 100% natural cork stopper. Our candles are then packaged in our hand screen-printed muslin bags.
Made by hand in San Francisco.
Scents:
SKÄRGÅRDEN - Clean and light aroma of citrus blended with a complimentary woodsy eucalyptus.

HÖSTMÖRKER - Sweet citrus of orange balanced with a hint of spicy clovebud. Great year around but especially around the holidays!

SKOGSPROMENAD - The woodsy, balsamic warmth of the sandalwood is infused with the fresh citrus of bergamot.

SOMMARÄNG - The familiar sweet floral lavender aroma infused with rejuvenating rosemary.

FREDAGSMYS - Freshly picked fruit of tangerine and grapefruit makes this inviting sweet scent perfect year around.